Upcoming Events
Our News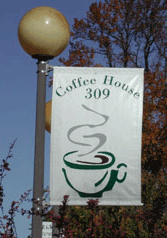 For Sunday January 21st
"True, Kind, Necessary?" On Sunday, January 21 st, our Guest Leader is Rev Paul Langston-Daley. Our sermon topic this week is "True, Kind, Necessary?" In a society that feels likes it gone off the rails, how might we bring civility into the conversation? Spiritual maturity requires intention and practice, and is needed now more than ever in our world. On Sunday, we will explore one possible solution for how we might bring change. Hope to see you here to see if we can be part of the solution and not part of the problem.
And if you haven't been to service in a while, please come back. We miss you and we need you. Visit www.unitarianchurchfr.org or our Facebook page for more information. Also check out our PSA (public service announcement) on youtube. You are always welcome at The Unitarian Church in Fall River which is located at 309 North Main Street, Fall River, MA
Contact person is Eric H Darling - 508-678-9700 office@unitarianchurchfr.org
Remember to check out our PSA announcement on youtube.www.youtube.com/watch?v=-RxqIBnY9kw&feature=share
Why don't you come out and see what we are all about? You will be pleasantly surprised.
Music Sunday Piano Music will be provided by Nancy Donnelly. She will be playing the hymn selections during the service. Please come and enjoy our worship service. Our plans are to have Nancy share her talents for two Sundays every month. Nathan Dressel will be joining us to play the piano when Nancy is not here. David Reinke, playing the guitar will lead our hymn singing efforts on the Sundays when Nathan or Nancy will not be here..
More ways to stay informed
Printed Newsletter: If you are interested in learning more about The Unitarian Church in Fall River, you can get our monthly newsletter, containing information about upcoming events as well as articles by the ministers and members. Come to Church on Sunday morning, or e-mail the Church office at office@unitarianchurchfr.org to ask to receive the newsletter. You can also view the newsletter on our Home page, upper left side of page.
To submit information for publication, e-mail office@unitarianchurchfr.org or put it in the Newsletter box at the Meeting House.
E-mail Announcements: The Unitarian Church in Fall River is starting an e-mail announcement list. If you'd like to get announcements from the Fall River church(with no discussion or junk mail), e-mail office@unitarianchurchfr.org to add your name to the e-mail announcements list or like wise to remove your email address.